Gilberto Zavala
---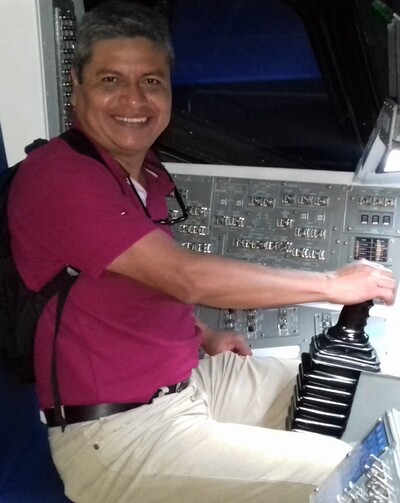 Topics of Interest: Computer security; virtual systems; administration and monitoring of data networks; wireless networks; communication equipment.
Office: Computing
Phone: +52 443 322 3801

Email: xm.manu.ayri@alavaz.g
Personal Website
MTI Gilberto Zavala studied communications and electronic engineering at the Escuela Superior de Ingeniería Mecánica y Eléctrica of the National Polytechnic Institute (IPN) of Mexico and obtained his master's degree in information technology from the Universidad Interamericana para el Desarrollo (UNID), Morelia campus. He has been a member of the technical staff at the National Autonomous University of Mexico (UNAM) since 1995.
He is in charge of the network administration and computer security in the Institute of Radioastronomy and Astrophysics (IRyA). He has worked on the implementation and administration of virtual systems, wireless networks, data storage systems, monitoring data networks, network security design, and administration of network services. He holds the following certifications: Red Hat Certified System Administrator (certid: 180-275-984) and Cisco Certified Network Associate (CCNA CSCO11778534).
MTI Zavala is currently a member of the Internal Council of the IRyA.