March 20 marked the 20th anniversary of the creation of the Center for Radio Astronomy and Astrophysics (CRyA), direct predecessor of what today is the Institute of Radio Astronomy and Astrophysics (IRyA) at UNAM, Campus Morelia.
In 1995, a small team of astronomers, led by Dr. Luis Felipe Rodríguez, arrived in Morelia aiming to found an Astronomy group, attracted by the mild weather and the relaxed lifestyle of the capital of Michoacan. A feature of this group is that they mainly studied star formation regions using radio astronomy, a technique that uses radio waves to obtain information about celestial objects.
Initially hosted at the Universidad Michoacana de San Nicolás de Hidalgo, this group would form a Unit of the Institute of Astronomy (IA) of UNAM in 1996, moving to a rented house in the city center. In 2000 they moved to their new building, in the newly created Campus Morelia of UNAM, adding new people to the team.
In 2003, the CRyA was created from this Unit of the IA, with Dr. Luis Felipe Rodríguez appointed as its first director. At the time, the Center's academic staff numbered about 14 people, accompanied by a small administrative group and a handful of graduate students. Some years later, Dr. Susana Lizano led the effort to transform the CRyA into an Institute, an enterprise that would reach fruition on July 1, 2015.
Today the IRyA has grown and diversified its areas of study. It has 39 academic staff, a strong administrative team, and 51 graduate students, who collaborate on various topics in astrophysics and use different techniques in addition to radio astronomy.
The Institute is recognized for its high international prestige due to the quality of its research and its high academic production, as well as for its strong commitment to Michoacan society, evidenced in its solid outreach programs. Just in 2022, 7 IRyA academics received prizes and recognitions for their research, teaching and outreach work, and so far in 2023 two more people have already received distinctions, ratifying IRyA's commitment to keep its excellent academic quality, high-level teaching and its close relation to Michoacan society.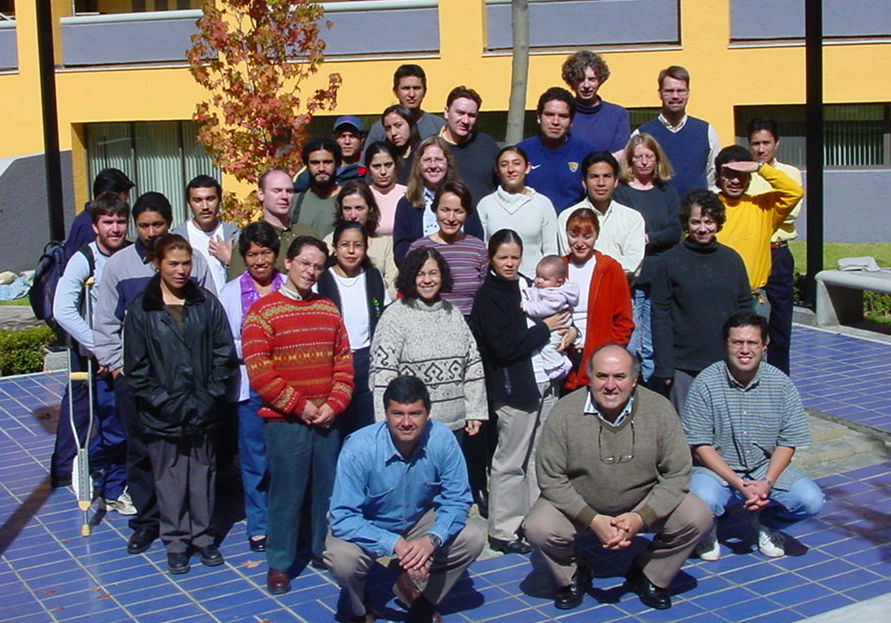 People at CRyA in 2003.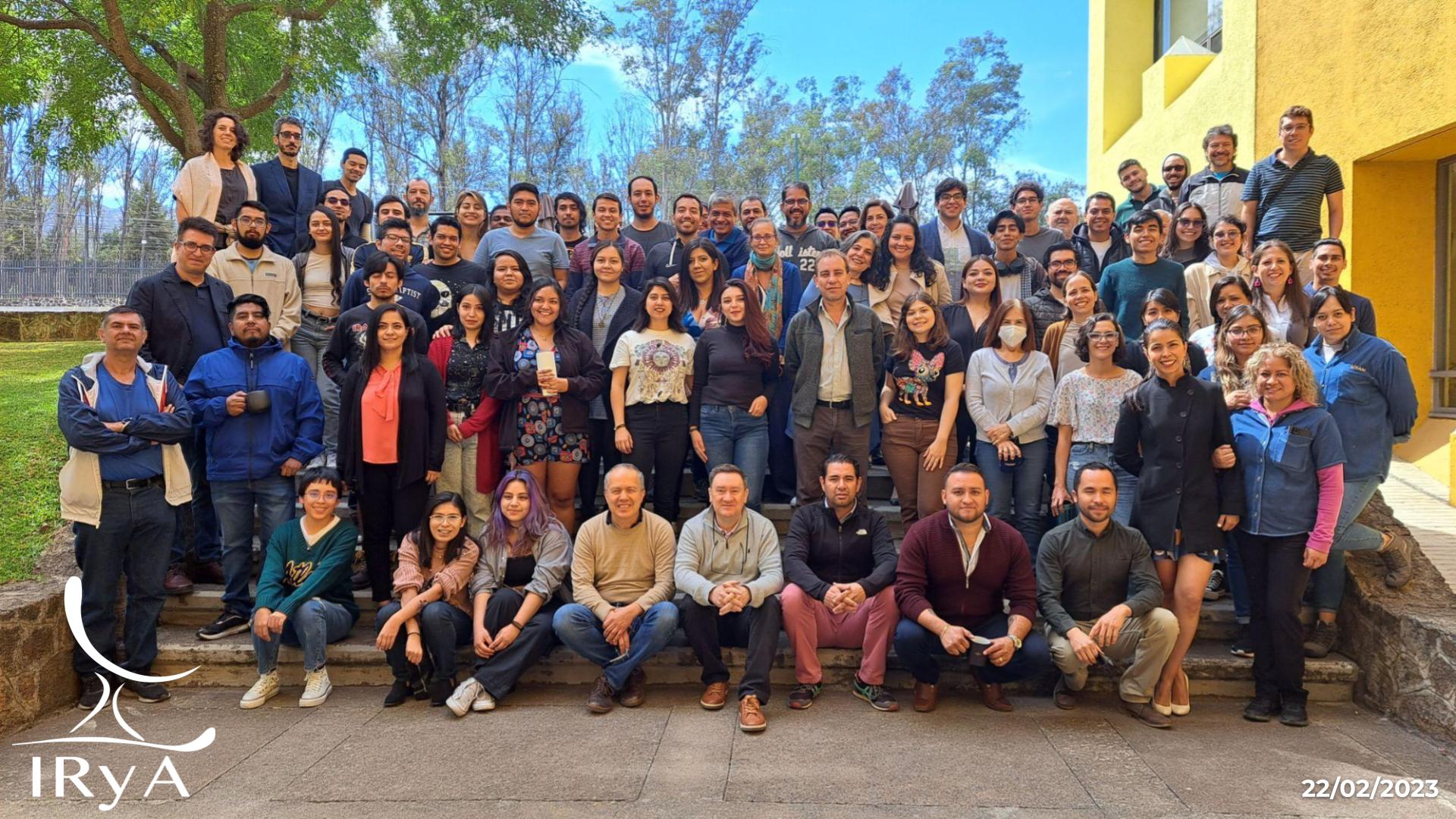 People at IRyA in February 2023.
About IRyA, UNAM
The Instituto de Radioastronomía y Astrofísica (IRyA), or Institute for Radioastronomy and Astrophysics is an academic unit at UNAM, Campus Morelia, Mexico. We perform high-level and high-impact research in the areas of interstellar medium, star formation, evolved stars, high energy astrophysics, Galactic dynamics and structure, extragalactic astronomy and cosmology. We contribute to the education of high-level human resources through a postgraduate program, and we have close contact with society through diverse outreach programs.
If you are interested in our Institute, visit the English version of our webpage, www.irya.unam.mx/web/en
Media contact:
Dr. René A. Ortega Minakata
Outreach and Science Communication
IRyA UNAM Campus Morelia
This email address is being protected from spambots. You need JavaScript enabled to view it., This email address is being protected from spambots. You need JavaScript enabled to view it.
Text: IRyA UNAM